Today almost every product team has a researcher or a user research team. These teams perform crucial functions in research and allow other parts of the company to have access to valuable user insights – mostly done through a user research repository. What's more, they may determine or alter the primary direction of product development.
A user research repository is like storage for all the research conducted by the research team. The repository must be precise in displaying information on the research, and it must be easily accessible and easy to understand for members of other departments. In addition, it must centralize the storage of all relevant documents obtained via research and must allow stakeholders to come to conclusions based on the data. A good user research repository streamlines all information in a single place in a well-organized, clear-structured way.
Why every product team needs a user research repository
Contents
At StoriesOnBoard, we have recognized the need for a user research repository as we kept receiving feature requests from all over. Our sales team kept informing the product team that enterprise clients would like to see more security features, while the support team often pointed out usability issues. Of course, the dev team had their ideas, as well, about what direction development should go. After a while, it became hard to keep track of who needs what, what business value those ideas have, and how their priorities should be set.
We have used user story mapping along the way, giving a user-centric approach to our brainstorming sessions. Still, we had to admit that the relationship between planning and user feedback could be improved by having user feedback directly back up our ideas.
This is how the idea of our 'Feedback Management' module was born.
StoriesOnBoard feedback management streamlines all product insights into a single flat backlog, should those come via e-mail, Slack or any other app. The new module allows users to build actionable ideas from insights that you can elaborate on, have them validated on a public roadmap and later push to development.
We believe that user research repositories are a must if you want to stay in the game and focus your energies on actions that bring actual results. There is a potential duplication of efforts and costs, arising when there is no informational synergy in the company. Below are our most convincing reasons why you should invest in a user research repository for your company.
A user research repository will help you
To save time on research processes
Companies without a user research repository often waste time with needless research. They end up researching the same things repeatedly because valuable ideas get lost or simply just out of sight. Think about it: that valuable time could be used to design or build a better product.
This is, however, usually not the team's fault – they're simply not provided with a tool that gets rid of the manual labor, a tool that automates this process.
To decentralize research generally
Apart from the company's central research team, each department and team have its own set of product insights that can be of high value. Even when the research team has its pool of research, other teams probably don't have access to them and they would be very technical anyway. By enabling other functions to contribute to the research process, you can potentially open up still-undiscovered feedback sources.
To connect stakeholders with research
Good products usually have some dedicated advocates in their user base. Power users are generous with their feedback and may devote time to exploring new features. Their feedback does not only come from a user who already uses and knows the product, but you'll get it for free.
What happens to such valuable user feedback in most cases?
If the feedback makes it to the Product Manager and is pushed to implementation, the designer and dev team take over and by the time the feature goes live, it's long forgotten who the feedback came from. Power users may never find out that their idea caught fire. If they did, though, it could turn them even into more dedicated advocates.
How to Create Your User Research Repository with StoriesOnBoard
Many teams rely on simple tools everyone is familiar with such as Dropbox, Google Drive, Excel, etc. These tools might do the job just fine, but they are subject to limitations. For instance, they:
require a lot of manual labor,
don't support brainstorming with visuals,
can be hard to search,
don't connect research directly with iteration planning.
As we were facing the same issues, we came up with a tool that can solve them all. We've turned StoriesOnBoard into an integrated platform for product design and iteration planning. In the next few steps, we'll describe how to set up your workflow to create your product research repository.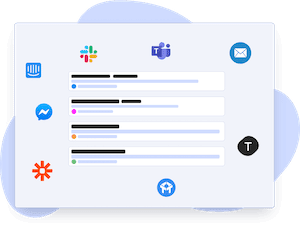 1. Set up your product insights inbox
Your insights inbox will be empty when you begin to build your user research repository. You could start manually adding some insights based on
feedback from users,
feedback from the product team,
inspiring things you saw while browsing the internet,
all inputs from user research such as notes made during user interviews.
However, to make the process much faster and less painful, you can automate the process. So far, you can generate an e-mail address within the app. All e-mails forwarded to that e-mail address will appear in your insights inbox.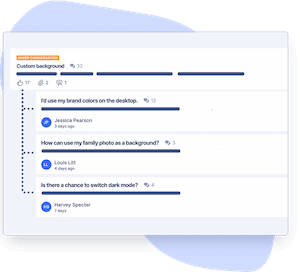 2. Group some insights into actionable ideas
Group insights together that refer to the same feature and elaborate on them. Attach images, mockups, and various documents to the idea, collaborate with your team around it by making comments, and add labels to organize them. By the end of this process, you should have an actionable idea ready that could be pushed to implementation.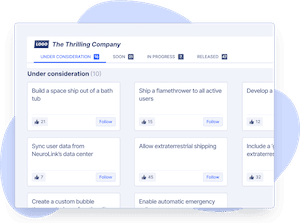 3. Validate ideas on a public roadmap
Engage with your user base and show them what features you have under consideration on a public roadmap. After you have a feature idea ready, you may want to cross-check with some users before you decide on implementation. A public roadmap is a great way to validate feature ideas and let the public know about what features/functionalities to expect in your app.
In StoriesOnBoard, you'll be able to decide on every idea if you wish to showcase it on your public roadmap. However, the public roadmap feature is still currently under development.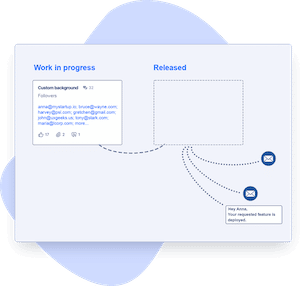 4. Push ideas to a story map, implement & close the feedback loop
Once you have validated a feature idea, it's time to place it on a story map and plan it in some upcoming iteration. To do that, simply open your idea board in StoriesOnBoard, and find the idea you wish to place on a story map. Then, select 'Push to story map' after clicking on the three dots in the top right corner of the card.
Your idea will appear under an 'Uncategorized' release at the bottom of the story map, so you're free to move it around to its final spot from there.
After or during implementation, you may want to let users know that the idea originally came from that their idea got a green light and they should expect to see it built into the product soon.
The Bottomline
Whether automatized or just a shared folder, every product team needs a user research repository to have valuable shared knowledge accessible to everyone. In case you're a small startup wishing to save up on recurring costs, we still advise you to give our free trial a go, so that you how to scale your user research and iteration planning in a holistic way later.
Handpicked articles related to user research repository creation
Author Bio: Charlie Svensson is a fast, engaging freelance writer skilled in content writing and blogging. He provides paper writing services.  Excellent adaptability of skills to reach diverse audiences.