A strategy that more and more leading product companies follow is constantly informing key stakeholders that the development progress is going well.
The last thing a company aspiring for higher user engagement should do is simply close the blinds on their development progress, and have consumers grow skeptical.

That's where public product roadmaps come in.
Public roadmaps are… public
Everyone can see what a company is working on, as well as future projects. Most of the time, these roadmaps are detailed, and they tell consumers what lies ahead in a project, development, etc.
However, public product roadmaps are easier said than done, because instead of sharing these plans with just people within your corporate circle, you're sharing them with everyone (the public). This can create a lot of stress on the company's end because they want to keep people's trust. Plus, there's always that fear of competitors seeing what you have and stealing your ideas.
So, are public product roadmaps worth creating? The answer might surprise you! This article will explore the pros and cons of creating a public roadmap.
Let's jump right in!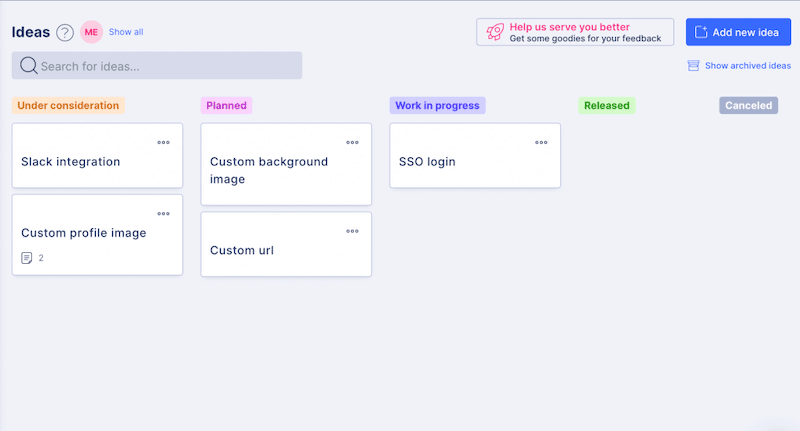 PROS of Public Product Roadmaps
First, let's look at what public product roadmaps get right:
1. Direct & actionable feedback
"With public product roadmaps, you're allowing your customers to give you feedback on what's working and what's not working," says Mark Samson, a product management blogger. "When customers are allowed to interact with your product via your roadmap, you'll get plenty of useful user feedback to make the product better, and even gain you some loyal customers."
If you could use some more user feedback, check out: 8 Ways for Product Managers to Collect User Feedback.
2. It builds trustworthiness in customers/users
Reliability is a must, especially when creating products and services that your company intends to sell to people. Therefore, when you create a public roadmap, you'll gain more trust from users and/or customers.
This leads right to the next point …
3. Offers transparency to users/clients
Transparency is key. People want to trust AND believe that your company can deliver on its promises. So, making your roadmap accessible to the general public will show people that your product isn't faceless, but rather spectacular and real. When you show off the specs and features, you'll gain more supporters when it finally comes time to buy.
4. Limits questioning
Believe it or not, people will ask questions about your product. However, too much questioning can raise skepticism.
But with a public roadmap, you get your points out to people right away, and they'll walk away with more answers than questions. This also raises customer confidence, because when they see a detailed product roadmap, they'll be more comfortable checking out your product further.
5. Updates to stakeholders made easy
Users are not the only ones invested in your product; so are our clients, the entire product team, shareholders, etc. If you're not giving updates to your stakeholders regularly, then do so now with a public product roadmap. Not only should you be transparent to customers, but also to the people that have invested in seeing your product ideas come to life.
Whether you email or message stakeholders or (even better) use communication tools to build roadmaps and notify key stakeholders at once, doing it regularly is what makes all the difference. When stakeholders are updated about the development progress, they'll be more than willing to invest in more of the product's success.
Public product roadmaps are a great way to keep stakeholders updated once development has started. If you're looking for a tool that'll assist communication during scoping, check out user story mapping.
6. Guides purchase decisions
It's important to give people a reason (or more) to buy your product. Let your public product roadmap do it for you!
Use the public roadmap to show off the specs and features, and make sure that you speak to your potential customers in a way that feels inviting and friendly. Also, give them reasons why they should buy your product over your competitors. Remember: it drives sales!
CONS of Public Product Roadmaps
Now that we showed you what's great about public product roadmaps, let's look at the possible consequences that such maps might have:
1. Competitors might "steal ideas"
While this point might seem immature, it's still a fact: Companies are looking to monetize on the "Wow!" factor before their competitors do. It's a way of life.
Now, as far as "stealing ideas" go, it might be a concern, if you're looking to outperform your competitors 24/7. Having a roadmap that's exposed to the public may be counterproductive to your motivation.
Still, ideas get copied all the time – a single feature is not going to assure your competitive advantage for long. What can assure it, though, is your dedication to your users and stakeholders and maintaining transparent communication.
3. Fear of missing a launch date
"Launch dates are often challenging for companies since customers expect companies to keep their word on when a product will release," says Braun Hamilton, a scrum master at Draft Beyond. "That's where public roadmaps can fall flat, because they can't predict when something goes wrong, nor can they ensure that things will run smoothly from beginning to end, which can cut into the transparency factor. Instead, you may want to consider creating general timelines for anything short-term, anything long-term, and so on. Giving customers a general sense of what's going on in the roadmap will lower the skepticism that people might have, versus a tight launch date that can unintentionally heat things."
4. Immense pressure and feedback
Finally, let's face it: It's hard to please everyone. But that's what you'll get with public product roadmaps. With these roadmaps, you'll need to listen to the never-ending feedback from customers, potential ones, and those still on the fence. No matter who they are, people will be entitled to their opinions.
Manage user feedback in 3 simple steps with the StoriesOnBoard Feedback Management System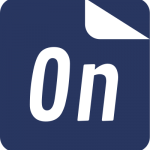 Build better products faster.
Get started with StoriesOnBoard today!

14-day Free Trial. No Credit Card is Required.
Conclusion
As you can see, there are many pros and cons, when it comes to public product roadmaps. However, it's ultimately up to you and your product to decide how public you want to take your communication. Do you want your roadmap to be public, or would you want to allow a healthy skepticism on development?
Though, you should still keep your customers (and potential ones) in mind, when creating any form of a roadmap. In the end, it's all about transparency and reliability.
Ashley Halsey is a writer and editor at Lucky Assignments Cardiff and Gum Essays. As a professional writer, she has been involved in many writing projects nationwide. Mother of two children, she enjoys traveling, reading and attending business training courses.