Looking for product management software but not sure yet, which is the better choice for your needs? Here's a fulfilling comparison of StoriesOnBoard vs. Productboard. Take a look at features, integrations, prices, and product details.
Contents
With the rise of digitalization, businesses need effective product management systems. This article will compare StoriesOnBoard and Productboard, looking at their features and lack thereof, helping you decide which one should be used in 2023.
Productboard and StoriesOnBoard have been growing in the market over the last few years, with thousands of organizations using their tools for product management. Both platforms focus on digital project planning, prioritizing the product backlog, gathering user feedback, and building roadmaps. They offer a wide range of features and integrations for facilitating workflows and fostering collaboration between different teams.
StoriesOnBoard vs Productboard: similarities and differences
Both are favorite tools of Product Managers. Designed to help product managers, business analysts, and product owners understand users' needs, prioritize what to build next, support collaboration among the stakeholders, and get a project overview and detailed product timeline.
Product development process and product backlog items are hard to understand for non-tech people, and story maps and roadmaps are visual tools to help teams get on the same page about the customer's needs and the project goals.

Neither is a project management tool and has very limited task management and scheduling features. Product management is about defining and mapping the product vision, less about planning and scheduling the development teams' work.

The key difference between StoriesOnBoard vs Productboard is that Productboard is a roadmap tool with various connecting features, and StoriesOnboard – though it has a roadmap feature – is a high-level visualization tool built around user stories and story mapping.

Another essential difference between these product management platforms is pricing. StoriesOnboard provides an affordable set of product management tools – even for small and middle-size organizations and teams starting from $29/month.

Who is StoriesOnBoard vs Productboard for?
These web-based software tools are for product teams that plan and develop digital products and services. It can be a complicated process and needs perfect understanding, collaboration, and stakeholder communication. The key users of these tools are typically Product Managers, but product teams can vary, depending on what other – non-IT – area they are invited from.

Productboard is more suited to less complex products that do not require a detailed understanding of the user's intentions, goals, and needs. If, on the other hand, product discovery and user persona creation are not a side task, and it is not enough to list easily the backlog items in a flat backlog, then Storiesonboard will be the better choice for you.

The question you have to ask is about methods and approaches. If your main goal is to realize your product vision, and if you prefer to start product discovery by creating user personas, and user stories, choose story maps and StoriesOnBoard.
It may not seem like an important distinction, but if you want to understand user personas and build product features to meet user goals, needs, and journeys, StoriesOnBoard is for you. Turn your backlog into user story maps and back and forth using the built-in two-way integrations. On the other hand, you can start your project with product roadmaps in both of the tools.

StoriesOnBoard provides comprehensive support for story mapping and extensive use of all the product features during the 14-day free trial period and above.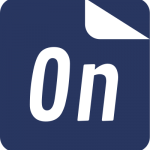 Build better products faster.
Get started with StoriesOnBoard today!

14-day Free Trial. No Credit Card is Required.
StoriesOnBoard vs Productboard: Features
You can go through the wide range of similarities point by point in software directories, such as Capterra. Here we underline the most important differences between StoriesOnBoard vs Productboard.

StoriesOnBoard provides
advanced reporting functionalities, such as status reports, estimated efforts overview
release planning tools and a release overview
user persona cards and design with customizable characteristics
SAML SSO
Multiple workspaces
Customize access control for different user segments.
In addition, StoriesOnBoard covers the whole product lifecycle from product ideation to release planning – iteration by iteration. Product ideas and feature requests can arise at any time during the product management process, so their use and incorporation into plans may be necessary again and again. Using this story mapping tool allows you to take ideas that have been made in the past at any stage, turn them into user stories, and place them on the story map.
On the one hand, both StoriesOnBoard and Productboard provide an end-to-end product management platform. On the other hand, they solve it with different approaches. Let's split the comparison into different phases of product management:

StoriesOnBoard vs Productboard – Product Discovery
The advantages of StoriesOnBoard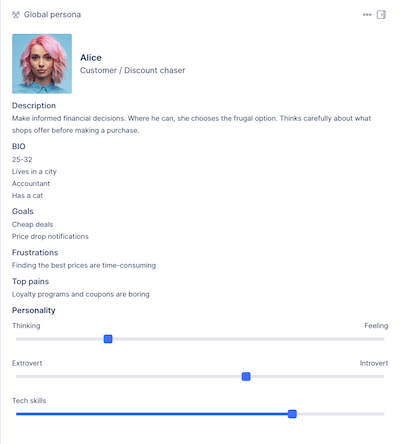 Creating user personas facilitates a deep understanding of the target audience. StoriesOnboard personality cards can be customized with custom fields and some features can be visualized with scalable functions. On the contrary, Productboard doesn't offer any persona feature.
Story mapping – in brief- is a step-by-step guide and framework that helps build the user journey and to collect all possible user stories. This is helpful when starting a new project.
Collaborative and intuitive
Story mapping is a collaborative way of agile product design in which all stakeholders can participate (team members, customers, etc.), it is easy to learn and very effective. You can also be sure that no user story or feature will escape your attention.
Story mapping is quite a good solution to slice user stories into releases
The advantages of Productboard
You can quickly add backlog items of a smaller product or componentŰ


Unlimited levels for breaking down backlog items into smaller pieces (feature → subfeature → sub-sub feature)
StoriesOnBoard vs Productboard – backlog management
StoriesOnBoard advantages
The story map offers an excellent overview of the product backlog, primarily when you work with customers, management, non-technical team members, and other stakeholders

The three-level layout helps in grouping the backlog and presents the user journey in the most natural way

The slicing of the backlog into issues facilitates understanding through the visuals described above, this cannot be managed in Productboard. The releases are organized top-down, so understanding the priority and scheduling is as easy as pie.

Productboard advantages
Managing smaller backlogs in an Excel-like view can be easy, and you can add or remove columns like priority, labels, and release based on your needs

You can set up custom view layouts and save/share them


StoriesOnBoard vs Productboard – Roadmaps
Benefits of StoriesOnBoard
You can easily create a roadmap for any business case and keep items in the roadmap without making items in the main backlog. In contrast, in Productboard, any item added to any roadmap is also added to the backlog – even if it's a business initiative or a basic idea.

Lightweight swimlane roadmaps are the most popular roadmaps among product teams. They can be set up by progress, by timeline, or by priority.

Fully flexible roadmaps: You can create a roadmap item from an entire release or epic (which allows quick access to the item's progression – progress bar, status report, etc). Plus, you can place smaller items on the exact roadmap.

Benefits of Productboard
This tool offers roadmaps in a timeline format, which is preferred for management or customer meetings


You can create multiple views for the same roadmap, so you can tailor the number of details to different audiences (like clients and management). However, it is worth mentioning customizing and managing views for each roadmap could be overwhelming.

StoriesOnBoard vs. Productboard – Feedback management
StoriesOnBoard feedback management
Insight automation
If you're working with tons of incoming feedback, StoriesOnBoard's feedback automation is definitely for you. You can set up custom automation rules that remove the guesswork from repeating tasks. Automation can organize insights into folders by topic or attach them to a feature idea etc. Plus, the rest of the work is supported with smart suggestions.

Ideas are separated from the backlog
You can organize and manage them without messing up the product backlog. In contrast Productboard feedback items on the portal are also added to the backlog. In StoriesOnBoard you can put them on a public portal to validate and push them to the backlog later. The idea board allows you to overview all feature requests and organize them in a Kanban-style board

If you're dealing with hundreds of feature requests, you can set up custom views to focus on a single topic or product component

Productboard feedback collection
Additional fields for detailing feedback providers
If it matters to your project, Productboard offers a decent solution to note all the crucial information about feedback providers like company, phone number, etc.

You can create multi-tab portals

More options for branding your portal with customizing colors, adding a logo etc.
StoriesOnBoard vs Productboard: Integrations
As for integrations: in most of these industry standards, the differences are that matter.
These are the following in StoriesOnBoard vs Productboard.

StoriesOnBoard offers
Jira integration: Jira Cloud and on-premise
Azure DevOps integration self-managed / on-premise
Trello Power-up
Zapier integration
Customizable and restricted product access for different audiences
Otherwise, if you need unlimited roadmap views for stakeholders, Google Auth, or Salesforce integration, Productboard suits you.

StoriesOnBoard vs Productboard: Summary
Both StoriesOnBoard vs Productboard are great ways to manage your product development workflow. With StoriesOnBoard, you can collaborate with your product team to create user stories, build story maps, plan releases, gather customer feedback, and generate new ideas – iteration by iteration throughout the entire product lifecycle.

StoriesOnBoard is based on a collaborative story mapping tool designed to help product managers and agile product teams visualize the product backlog, create user stories to understand customer needs, and then plan sprints more effectively.

On the other hand, Productboard is a software platform for product managers to track progress across their entire roadmap, manage customer feedback and prioritize upcoming ideas. Productboard provides actionable data to inform decisions, while StoriesOnBoard ensures collaboratively crafted user stories remain organized and ahead of the curve. Thus, either StoriesOnBoard vs Productboard serves its purpose of helping a product team become more organized and efficient.