User personas are essential for understanding your target audience and their behavior. They also provide valuable insight into how your customers behave on your site or application.
Visualizing a user persona helps to better understand the target audience's behaviors. Therefore using the persona feature is highly recommended. To create useful user persona cards you have to fill in the details with valuable information.
After gathering all the important info try to organize them into a nice-looking sheet.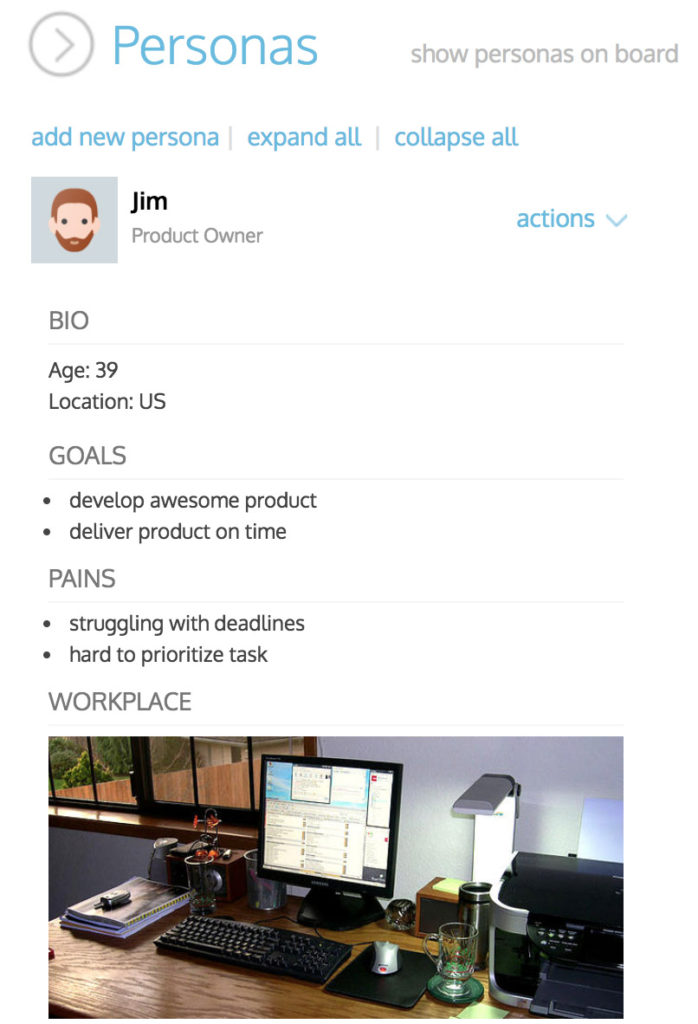 Here are our tips on how to create a user persona
Try to use short names. It helps later on by arranging multiple personas on an activity card

Use short definitions and unordered lists by starting a row with "*" or "+"

In separate categories using headings insert "#" or"##" before a category name. StoriesOnBoard will add a nice horizontal line for a better view

Shorten long tail links with this trick: [site name](URL), it is useful when collecting favorite mediums or articles. You save space, and the persona sheet keeps well-understood

Add a picture to the persona card using:![picture name](URL) . StoriesOnBoard will automatically resize and insert images.
Read more about markdown formatting in our Help Center.
Handpicked articles