It seems product managers love to read and write blogs and share quality content. PMs produce lots of articles, blog posts, and podcast episodes about their work. They always want to do it better, faster, and smarter. We are no exception. We regularly share on this blog a wide range of knowledge that can help product managers.
Experience in developing digital products is growing exponentially. Consultants, coaches, and authors who have worked as product managers in the past are using their experience to create a growing body of knowledge, making the work of future product managers easier.
Product managers like to grow and continuously learn something new. Discovering, planning, developing, and testing new products and features are in their DNA. They all have their favorite sources such as product management blogs, and podcasts. Even influencer product managers exist and are shaping new trends.
This community is keen to explore and try new techniques and tools to make a better product. PMs invest in learning and knowledge sharing. But it is also a fact that product managers are always under time pressure. So it's understandable that there are so many short articles and product management blogs.
High-quality content is worth the time spent reading it. We're here to give you a brief overview of the community, from knowledge-sharing websites to the most influential product management blogs from consultancies and training companies.
Our selection of the best product management blogs in 2022
The StoriesOnBoard team highly recommends these product management blogs to follow:
One of the largest communities of product managers. Their Medium blog has over 3500 articles. It's easy to search their posts, and they offer popular topics for all skill and experience levels. By purchasing a membership you can get access to learning materials, various publishing opportunities, and also an invitation to a huge Slack community of 7000+ members.
It is a community that guides product managers to discover the best in product strategy, vision, and frameworks. Here you'll find great stuff on business, technology, and UX topics on how to do your product management job. This professional community will help you better manage the product development and iteration process and how to deliver faster.
This blog is worth following, especially if you are developing digital products. The internationally acclaimed product management expert provides a comprehensive overview of the responsibilities and challenges of product managers. The blog content is clear and well-organized, so you can easily find answers to your questions about the work of product managers. From the basics to the expert, all levels of knowledge and experience are covered.
If you want to dig deeper into product discovery, Teresa Torres will help you. The distinguished author and coach run an excellent blog on the many ways and solutions to product discovery. In this blog, you will learn how product managers can make teamwork more effective at this early stage of the process. You'll also find their question-and-answer posts and several case studies.
This blog gives an extensive overview of product management. From basics to trends, from strategy to PM skills, very high-quality articles help you stay up to date. It is highly recommended to subscribe to their newsletter! This blog presents interesting news and updates on various topics in product management and related fields, like marketing and design.
Other popular product management blogs worth checking out
Whether you're a beginner or a future product manager, you'll find great content on this site to help you build your knowledge. You will also get help understanding the place of the product manager in the corporate organization, so you can learn what skills and tools product managers need to do their job.
Jeremy Horn is an award-winning product management veteran who organizes meetups and runs a widely popular vlog channel.
You should take a look at the blog of this team of product management professionals. You're sure to find new content for your professional development.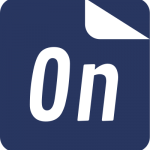 Build better products faster.
Get started with StoriesOnBoard today!

14-day Free Trial. No Credit Card is Required.