If you're in charge of delivering a great product for your client, the first thing you want to get sorted out is getting to know your client's needs inside and out.
You need to be familiar with their industry, understand their way of thinking, discover their problem, and get in their mindset way before writing a single line of code. If you misunderstand something, the project might go off-track and the later you realize that the more expensive it becomes to fix. It's even worse if it's the client who realizes this. So making sure you're on the same page with the customer's needs is truly essential.
Laying the foundations of shared understanding with story mapping
Luckily for us, the agile user story mapping is designed for this particular job. It offers an easy to understand system where the product's users are in focus.
It collects the users' requirements through tiny user stories and combines them into user journeys. Once you collected even a partial amount of user stories, the story mapping board gives you great visual feedback on how you're doing.
Experienced story mappers do the planning with their clients involved from day one. Your client will be familiar with all the cards you've already added to the board and you'd be surprised how motivated they will be when they see their ideas written and organized.
How to get started with StoriesOnBoard
Let's start off with a new story map. This is an empty canvas for your project which we'll teach you how to fill with cards in less than 5 minutes.
Each card will be a simple user story. However, a whole bunch of unorganized cards would quickly lead to chaos, so there's an easy rule you need to follow.

To make things clear, the two topmost rows are a bit special.
The one on the top has blue cards that represent user goals. The yellow cards in the second row represent the steps a user needs to make to reach that goal. Together we like to call these a user journey and each user journey falls under a well-defined goal.
All other cards you add to the map are user stories. They always belong to a certain user step and you can easily see which goal that step is towards and which journey it is the part of.
This context will help you understand your client's business and the way their customers are thinking and behave. The insights you discover this way are things you otherwise might not get. It will also help your development team understand what needs to be implemented. Why that and why not something else or some other way.
Understanding story mapping secret through an example
Imagine your company just nailed a deal with the coffee chain Starbucks to deliver a new online shop that sells coffee to people during the pandemic.
You're in charge of delivering that website and you're likely to get a promotion if all goes well. Since you buy your morning lattes in a similar coffee chain, you might fall into the false belief you already know most things about coffee and what you're dealing with. But you'd be wrong by not spending time discovering all the hidden requirements Starbucks has. The little things that made them the biggest players on the market.


You might already have an encounter with them and might even have some notes. It's time to break out a new story map. Sign into StoriesOnBoard and create a New user story map – the empty canvas we'll start with.
We'll start by answering two simple questions focusing on the end-users of our client – the coffee buyer in this case. We call them personas on the user story map and by placing them in the center of our attention will help us answer these questions:
What goals does a customer have?
"Getting a warm cup of coffee". Add this in the topmost row as the first card on your map.
What steps does a customer need to make to reach that goal? "
Visit the website"; "Select a coffee" and "Place an order". These will be the yellow step cards under the blue goal card. Take care to add or drag them in this order, because this will make up the customer journey.

Great job, we've just sketched up the main goal and journey for our morning coffee drinker persona. Another persona might be the "Neo-nomad freelancer with a MacBook" who'd probably have different goals for the day.
Now it's time to add story cards under the steps.
It's best to compose your thoughts like this: "As a customer on the move, I want to order using my iPhone". "As a customer on the move I want to be able to quickly select my favorite coffee", "As a customer with an iPhone, I want to use Apple Pay". Now, this latter user story card doesn't belong to the "Visiting the website" step but belongs under "Placing an order". No worries, drag it there and we can move on.
Let's say you added a few more cards and think you're ready to show it to the manager from Starbucks. Some people like to do this offline, but that might be difficult in the current circumstances. Luckily StoriesOnBoard got you covered. Click on the Share button in the menu bar on the top and invite your client via email, or get a shareable link.
The magic power of StoriesOnBoard lies in the way your cards are arranged and composed. The manager of Starbucks can quickly understand what you're showing them and how things are displayed. Also, he can instantly comment and make suggestions on each card which will help you get the details of each story. He can also reflect on the journeys you've enlisted. He can tell you that payments via Google Pay are just as important to support and that it's critical that the names on the orders need to stay editable once an order has been placed and paid.
Wait, what?
You thought you've written everything your software needs to do to make coffee purchasing available online. Why does anyone want to amend the names on finalized orders? The manager of Starbucks will let you into their hidden secret: they sometimes deliberately mess up names on the cups which later become memes and go wild on social media.

At this point, I'm happy to tell you: you've just discovered a hidden requirement of the user story mapping- long before a single line of code was written. What's more, an Instagram post that reached a couple of thousand people is far more valuable for Starbucks than the profit they make on a cup of White Chocolate Mocha Latte. If your project can deliver that, they'll be more than happy to work with you in the future as well.
You'll also feel that now you're really on the same page with your client in understanding what they want to achieve with this project.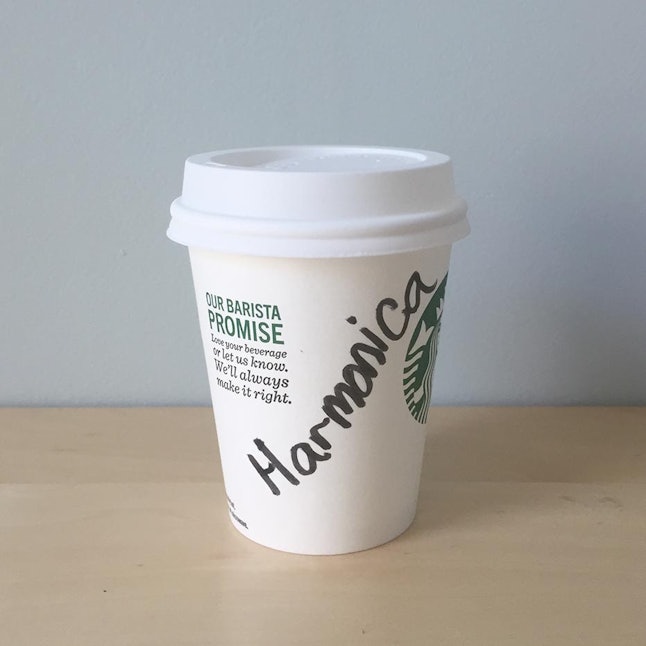 We are sorry that this post was not useful for you!
Let us improve this post!
Tell us how we can improve this post?