With our mission being 'Enabling product teams to build lovable products sprint by sprint', we came up with our Feedback Management Tool that makes it easier for you to track, sort, organize, build on and validate product feedback.
How will this feedback management tool help you to make your product more lovable? Let's dive right in.
Contents
What is a feedback management tool?
Feedback management software can help automate the collection, prioritization, and management of feedback from customers or stakeholders. This helps you to incorporate feedback directly into both the definition of further development directions and bug fixes, as you keep putting customer value at the center of development.
With a feedback management tool, you can turn user insights into actionable feedback for higher customer satisfaction.
Feedback management tools collect ideas, improvement needs, and insights from multiple touchpoints and consolidate all feedback into a single dashboard.
Feedback management tools help development teams save time and money by collecting, prioritizing, and organizing feedback, and provide the opportunity to continuously improve customer experience.
Why does every agile development team need a feedback management tool?
A flood of feature requests is a common cause of PO headaches.
If you're a Product Owner, a Product Manager, or if you know one, you're probably aware of how stressful it can be to have a constant influx of feedback. Ideas, suggestions, and feature requests can come in through multiple channels, and you need to keep a record, prioritize and organize all of them so that when the time comes, they can be used for further improvements.
I mean, we all know that Captain Products have some remarkable superpowers, but they also need cool technologies and tools to save the world every day.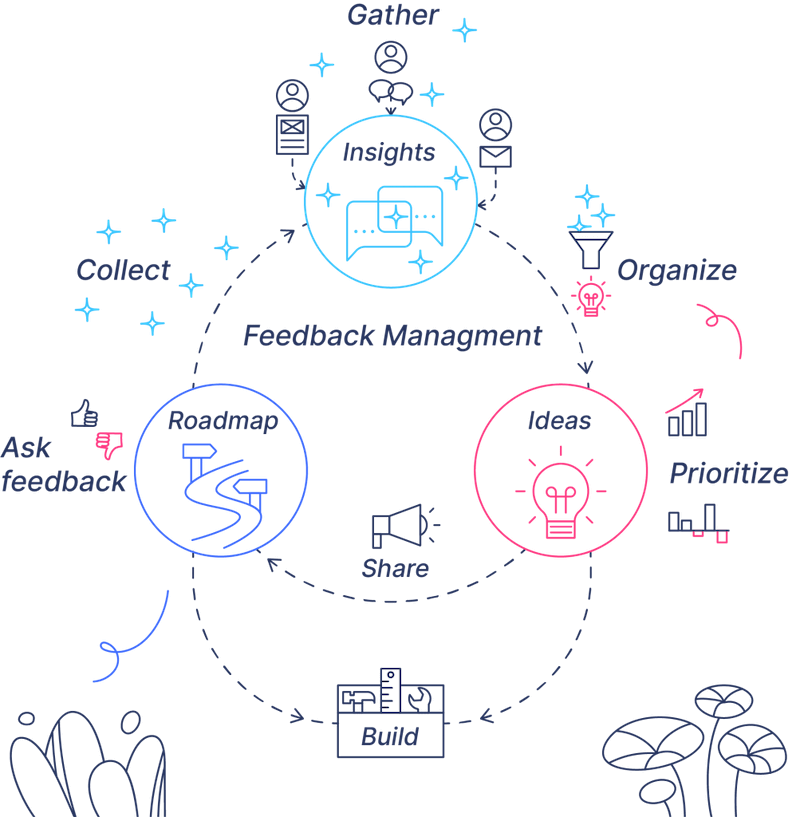 StoriesOnBoard's feedback management feature helps product teams to collect all product insights into a single repository, so no great idea gets lost.
What's more, this StoriesOnBoard module also allows you to develop users' insights, group them into feature ideas, collaborate on these ideas with your team and other stakeholders, and validate actionable ideas in a public product roadmap.
Manage feedback in 3 easy steps
Why do you need feedback management?
to not lose any great ideas
to be able to close the feedback loop and follow up on ideas
to build on valuable ideas based on real user needs
to synchronize technical feasibility with feature requests
to validate ideas among your power users
to build trust and transparency with a public roadmap
Anatomy of the StoriesOnBoard Feedback Management Tool
After several user interviews (big shoutout to those who took part in this process!), we identified 3 main phases of the StoriesOnBoard feedback management process most teams go through which are:
Ideation & feedback collection
Idea screening & prioritization
Validation & Implementation
In the following, we'll show you how StoriesOnBoard Feedback Management Tool supports you in each step of the process.
Step 1 – Collect product insight into a single repository
Insights about products can come from many channels, such as direct user feedback, surveys, customer interviews, product team ideas, competitor analysis, or simply browsing the web.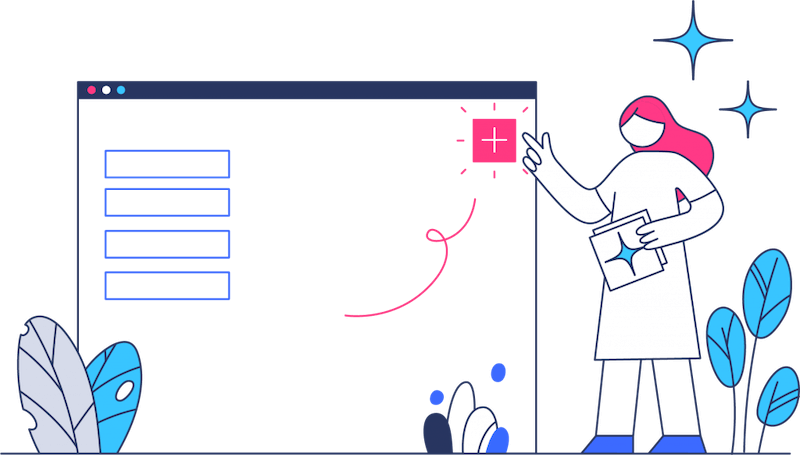 Product knowledge can take different forms, such as product bugs identified by the development team or features requested by users.

Feedback on a product can come from many channels, which can make it challenging to keep track of how many users have requested a feature, and through which channels. Transparency is key when setting priorities and planning routes. It is therefore critical to gather all insights about the product in a single collection pool.
Streamlining all product insights into a flat backlog makes your life so much easier.
By making sure you're keeping track of them, you can deal with insights anytime you want.
You can bump into product insights all the time – even when you're deeply immersed in something completely different. Come back to the flat backlog, and make decisions on insights when you're not caught up in other tasks.
Where do insights come from?
direct user feedback via email, Intercom, Zendesk, etc.
feedback from the support team
user interviews
surveys
cool content on the web such as TechCrunch
feedback from the product team
and more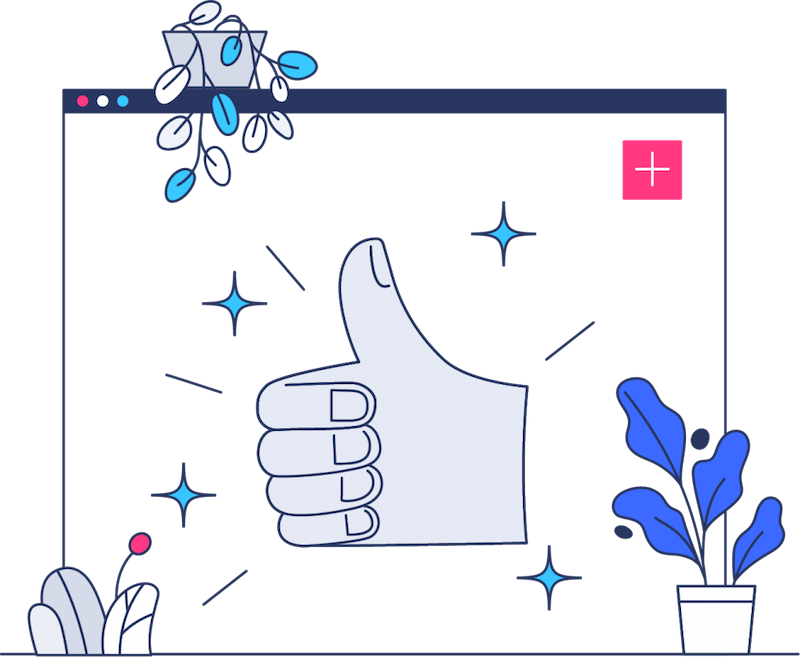 If you're a real neat freak, you'll love the insights inbox: it's designed to be easy to empty.
Give an aim to every insight immediately
Once you've got a flat backlog of product insights from different channels, at this stage, you have only one goal: sort the insights by their goal and empty the insights inbox.
Let's see how can you do this.
Link insights to an idea – Create actionable feature ideas and add related insights to see where ideas originally came from.
Incubate insights – If you need some more information before deciding on an insight, set it aside.
Archive insights – Unrealistic ideas or low-priority requests? Push them to the archive where you can find them at any time without them taking up space on your backlog.
Ideas are larger building blocks in the product development process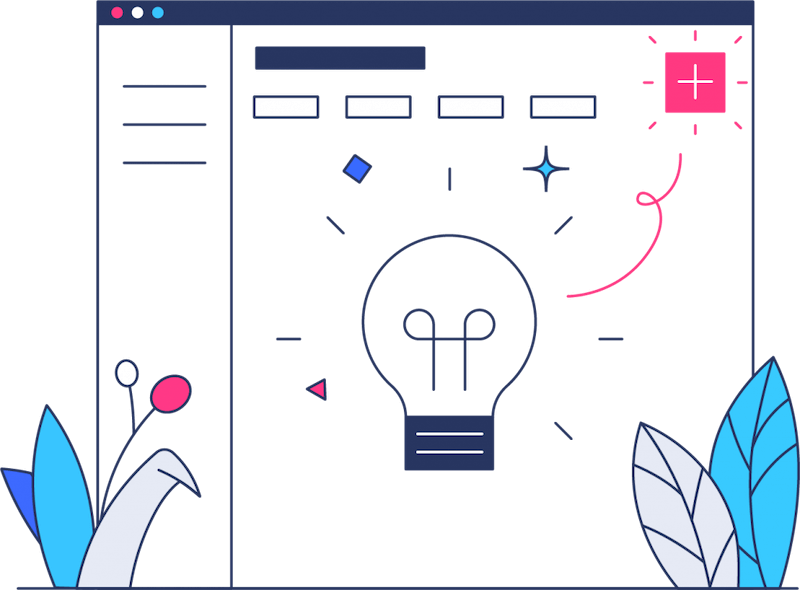 Step 2 – Build actionable ideas from insights
The middle level of the product feedback hierarchy is the incorporation of a number of insights and ideas. Ideas should be created for features that could be pushed to development.
So while insights are just crumbs of information, ideas can be the icing on the cake, where more crumbs (or droplets) make up the icing.
For example: Several users leave you comments that they want to have some kind of profile picture. User A might want to upload her own picture, while User B might want to use gravatars. The idea based on these insights will be enabling profile pictures.
Prioritize product ideas
Ideally, you'll have a range of feasible ideas based on your experience in different channels. Clearly, limited resources mean that not everyone's dream can be realized and not everyone can be involved in development.
At this stage, the team has to decide which ideas have higher priority. User insights on product ideas help to make better, data-driven decisions and provide an opportunity for re-evaluation.
Collaborate & build on ideas
Once you have a few ideas, start working on the most important ones. Invite your team to get involved and work together, and
comment on ideas,
attach some designs
Follow up with users & close the feedback loop
As your feature idea slowly starts to take shape, you may need to have a deeper understanding of user needs.
The contact details of the insight users are visible in the ideas.
It allows you to
get in touch with users to schedule an interview for better understanding,
increase user engagement by closing the feedback loop and letting them know how their idea is being implemented,
and send out feature announcements to the group of users who suggested the same feature.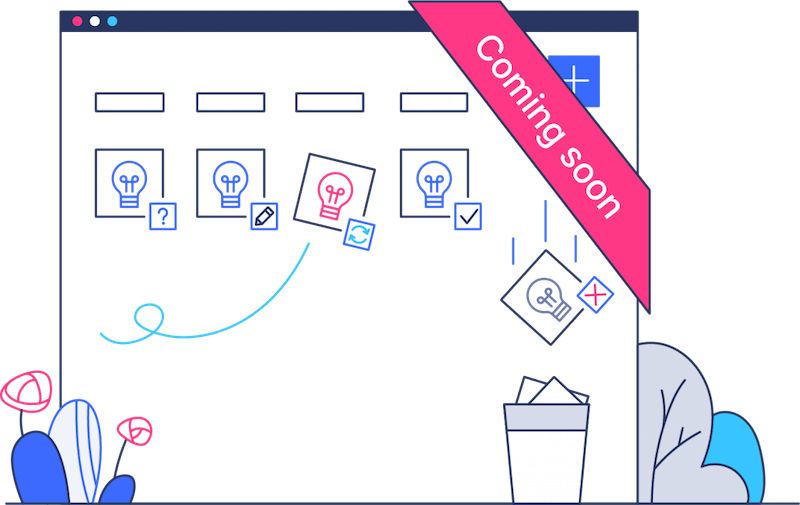 Build loyalty and transparency while creating a dedicated user base that you can always turn to for feedback.
Step 3 – Validate product & feature ideas on a Public Roadmap
Your ideas board looks like a standard kanban board where ideas can have different statuses: under consideration, planned, work in progress, released, or canceled.
Here you can easily drag and drop ideas into the right-hand column if their status changes. But remember, the ideas board is visible only to you.
It will be the Public Roadmap board where you can make some of your feature ideas and their statuses public and invite your power users to vote and comment on them. You can start building an engaged audience you can always turn to when an idea reaches development stage. You'll be able to decide in case of each idea whether you want to make it public.
The StoriesOnBoard Roadmap feature serves as the last piece of the feedback management puzzle.
Don't be afraid to make mistakes, learn fast with the discovery-feedback loop
The speed of development, ideation, and adaptation is perhaps the most important success factor for agile teams today.
The only way to gain a competitive advantage is to constantly stay two steps ahead of the competition and to find out what your users need that they may not have found out yet.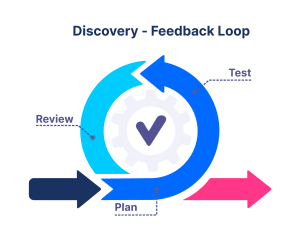 The StoriesOnBoard Feedback Management Tool is designed to help you identify insights worth building on, push them quickly further along in the ideation process and have them validated by users before they go into development.
Final thoughts
Gathering customer feedback is not only crucial for defining improvement directions. All organizations want to identify dissatisfied customers, reduce customer churn and improve their products or services.
Feedback management tools allow you
continuously improved user experience
measure user and customer satisfaction
create better customer retention
get new ideas from your most dedicated users
Handpicked related articles