Thinking of launching a new product? Or are you working on upgrading your existing one? If so, you need to develop a product strategy plan to make sure your product has market potential and meets customer needs.
A well-designed product strategy planning process helps to anticipate pitfalls and identify risks. It will also give you insight into the data analytics, research, and marketing angle to measure success and include business objectives. With a product strategy plan, you'll be able to set a clear vision during the product discovery and development process of your new product.
Contents
What Is a Product Strategy Plan?
A product strategy plan is a document that describes the company's next steps for developing, marketing, and selling the product. It explains the company's product vision. It also details the product plans, resources, and timelines required to reach that goal. A well-planned product strategy plan helps the company achieve success with its products.
Product Strategy Plan vs Product Planning Strategy
The product strategy plan is a high-level document that provides direction for new or existing products.
A product strategy defines the viability of the product and its market potential. Also, the product strategy outlines how it will fit into your business goals.
Learn more about product strategy here.
A successful product strategy plan includes these key elements:
A description of the critical challenges
The solution that the new product offers and its measurable outcomes
The desired results for the most value
An organizational alignment and a release schedule
Types of Product Strategies
Product strategies Based on Outcome
In addition to a company's vision, it is useful to have a product strategy that breaks down the product vision to the implementation level, i.e. outlining how they intend to realize the vision through their products.
These product strategy plans may be different for each product, but the types below cover everything:
1. Come up with something new
The company's mission is to solve a problem that already exists, come up with a solution that has never been seen before, and take advantage of a market opportunity.
You'll either change the industry and make history, or you'll get nowhere. Some companies create successful products, while for some products success never comes.
The model can also help you meet customer needs and manage the product life cycle.
2. Make solutions better or look at them from a different angle
Another way to think about product strategy is to find a solution that already works and make it better.
If you do thorough market trends research, you can find the flaws in existing solutions. Use that to your advantage by making a better product.
You can also try something new by making a product that makes a problem easier to solve.
3. Get rid of features
Sometimes, a product's popularity is hurt by the fact that it has too many expensive features.
One way to improve the user experience is to make solutions with fewer features or a "lean" product. Getting customer feedback also proved useful.
4. Invent something backward
Backward invention is another popular way to market a product.
This strategy used by tech giants like Amazon is usually used by companies whose products do well in developed areas.
It means making a simpler version of a product that already exists. The goal is to get into a target market that isn't as big as the one that already exists.
Product Strategies Listed by Market Share
Another way to group product strategies is based on market research and the resources that are available.
Here are four more ways businesses can approach their product strategies:
1. Leader
Companies that are on top of the market, or have most of the market opportunities, usually have a lot of resources to use.
They take advantage of this ample supply and put a lot of money into making new products.
2. Follower
Companies with a market share below average don't often use innovation to drive their product strategies.
They don't have to because that's how their brands are set up. So it makes sense that they don't put much money into research and development.
Instead, their product strategy is to follow the leaders in the industry. Then, they try to improve on whatever they come out with.
3. Challenger
Challengers focus more on coming up with new ideas than on copying the leader.
They, too, have a lot of money to spend on developing new products.
But they still don't have enough market dynamics to be the leaders.
The main goal of a challenger business is to take the top spot away from the leaders. That's what their product strategies are all about.
4. Niche
A niche product strategy is one that focuses on a group within a group.
Companies that use this strategy don't want to take over the whole market. They only want to be known for one specific part of it.
Competitive Product Strategies
Cost Strategy
The cost strategy aims to make the greatest product for far less money. It analyzes available resources and saves money in the production process.
If you can make a cheaper product than your competition, you'll succeed.
Differentiation Strategy
This strategy focuses on giving your product a personality that will help your customers remember and enjoy it.
Focus Strategy
If your company has a large consumer base, design a product for a single buyer persona.
This method focuses on the needs of a specific group of people and comes up with a solution that fits those needs.
This is a great way to build brand loyalty.
Quality Strategy
The quality strategy helps you detect risks and avoid problems. It will also show how the new product or service fits into your company's long-term ambitions.
Service Strategy
A service product strategy is a plan for launching a new service or product. This strategy aims to detect risks and avoid problems.
Use StoriesOnBoard to Create and Improve Your Product Strategy Plan
StoriesOnBoard is a visual and collaborative end-to-end product management platform.
Collect product ideas
Before you start developing a strategy, it's important to collect all of the product ideas on an idea board. You can collect these ideas by brainstorming with your staff or by holding focus groups with your market. See which products and services seem to be getting the most attention from customers. Draw conclusions that might have the most potential for growth.
Create user personas and user stories
When developing company plans, you need to identify your typical target customer. You need to understand the customers and create user personas and user stories. The persona is an individual who represents your target customer. A user story includes the persona's goals and motivations for using the product. 
Create a product strategy plan and build it like a product roadmap
A product strategy plan can be similar to a product roadmap. It contains a timeline and maps out the steps you'll need to take to turn it into a success. It's important to make sure everyone on your team can understand the product roadmaps.
When developing your product strategy plan, start by making sure it's comprehensive. This means considering all aspects of the research, data analytics, and marketing plan for your new product. Never forget that the product strategy plan must be in line with the product vision and the strategic goals of the company.
Write everything down so that every member of your product team can stay focused. Once you have a plan in place, make sure that both the participating teams and stakeholders know how they can help in the product lines.
Once you've laid out what needs to be done, use KPIs (key performance indicators) to measure progress toward achieving goals like sales targets or launch date targets. A well-developed strategy should also include milestones for measuring key results.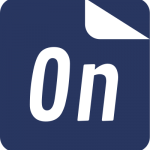 Build better products faster.
Get started with StoriesOnBoard today!

14-day Free Trial. No Credit Card is Required.
Conclusion
At the end of the day, if you want to develop a great product strategy plan, you need to have an effective process. Think of it as a map that will help you get to your destination. The more detailed and well-thought-out that plan is, the more likely you are to get where you want to go.