The title of Product Management Director is not the same for all companies. Some companies have a Head of Product, a Chief Product Officer, or simply a Product Director, or Product Lead.
In the following article, we present to you the first one, the Product Management Director job.
The Product Management Director must have a high level of skill in combining different and complicated data to create sales strategies, solutions, workflows, and procedures that can be effectively presented to the Chief Product Officer (CPO) and other stakeholders. A college degree or a bachelor's degree in business or computer science is among the required qualifications for product management directors.
Who Is a Product Management Director?
Product managers may also be in charge of coordinating the flow of information across different divisions within their firm. As a result, this may entail ensuring that design teams have all the information they need to produce an excellent user experience or keeping them informed of any changes to the product's features or functioning.
Responsibilities of a Product Management Director
The duties of a product management director might encompass a wide range of responsibilities, such as:
Integrating or producing new items based on the evaluation of new technology and its incorporation into old items
Make sure that suppliers, manufacturers, and distributors are all working together to ensure that product quality is maintained throughout the manufacturing process
Promoting new items and services to consumers by creating marketing campaigns
Coming up with advanced ideas to satisfy client requirements and working on them with the design departments
Discussing product development requirements with customers and offering solution suggestions
Finding out which items are doing well and which ones require improvement by analyzing sales data
Developing prototypes of new items or improving existing designs in design meetings
Understanding how customers use items and how they may be improved by analyzing customer feedback
Predicting which items will be popular in the future by analyzing market trends and consumer preferences
Meeting with external partners to discuss new products or corporate policy changes
Job Requirements of a Product Management Director
Here are the business requirements that a product management director should have:
Educational Background
A college degree or a bachelor's degree in business or computer science or engineering is among the required qualifications for product management directors. Some employers may put a master's degree in business administration (MBA) as part of preferred qualifications, as well.
Experience and Training
Experience with product management is a desirable trait for a DPM, as well as experience with the product planning process.
A product management director may have a background in sales, marketing, and experience with stakeholder meetings. They may have worked in a similar profession, such as engineering or finance, before their current position.
Certifications and Licenses
Product management directors can choose from a variety of certification programs (more on that later). Certifications are there to show capabilities to employers. They may also assist you in staying current with market trends.
Common Skills That Are Required for This Position
To be effective, product management directors must have the following qualifications and abilities:
Communication
Having good communication skills is being able to transfer information to others in a way that is easy for them to understand. A product manager's job is to communicate with a wide range of people, from other managers and engineers to business partners and even external stakeholders. When you're able to communicate effectively, you can get your point through and keep everyone on the same page.
Analytical Skills
Senior managers' solutions and plans are evaluated and approved by the Product Management Director. That is why directors of product management must have a high level of skill in combining different and complicated data to create sales strategies, solutions, workflows, and procedures that can be effectively presented to the Chief Product Officer (CPO) and other stakeholders.
Problem-Solving
Problem-solving abilities enable you to recognize problems and devise solutions to them according to company policy.
In this position, you may be in charge of overseeing the creation of a new product or giving exemplary customer service.
As a result, you may be required to detect possible problems and provide solutions to guarantee the project is a success.
Research
The capacity to acquire information and comprehend the material you discover is known as research. An important part of your job can be conducting market and customer research to establish what kinds of items your firm should produce. In addition, you may conduct research on your competitors to learn more about their goods and how your organization might improve upon them.
Strategic Thinking
Strategic thinking is the capacity to analyze the long-term product goals of a firm and how specific product selections might assist the organization in reaching those product goals.
To assess a product's performance and determine whether or not it should be developed further, directors of product management frequently have good strategic thinking abilities.
People Skills
To succeed in this role, directors of product management must have excellent people skills as well as excellent communication skills, not only leadership abilities. People skills allow for the development of long-term working connections with customers, as well as easy collaboration and the performance of internal functions.
Leadership
The ability to encourage and manage your team to reach company goals is a necessary part of being an effective product leader. You may be in charge of a team of junior product managers as a director or even the entire product organization.
When you have good leadership skills, you may inspire your team to work together to solve problems. With that, you can delegate and inspire your employees to become a high-performance product management team.
Work Ethic
The product management director must have a strong work ethic and a specified approach to product management. They also need to handle a large amount of responsibility without losing their cool under pressure and be quick thinkers who can come up with innovative solutions to problems as they arise.
Product Management Director Salary & Outlook
The salary of a director of product management varies widely based on the company's size and sector, as well as the individual's degree of education and experience. Bonuses and commissions are also possible.
Median Annual Salary: $152,000 ($73.08/hour)
Top 10% Annual Salary: $235,000 ($112.98/hour)
As eCommerce and online retailing continue to flourish, the need for product managers to oversee the development of new goods and services will rise. As conventional retailers continue to develop their online presence, there will be an increased need for product managers.
How to Become a Product Management Director
The Product Management Director role entails extensive duties. They're responsible for the entire product life cycle management, from brainstorming to launch and everything in between. As a result, they must be able to grasp the broad picture and comprehend how each step in the process affects the overall success of the finished item.
To be effective in this position, you need to have a solid background in both business and technology. If you don't know how your product will affect the company's bottom line, you won't be able to succeed. Additionally, you must be able to collaborate with a variety of professionals, including marketers, salesmen, and developers in addition to designers.
Product Manager vs. Product Management Director
Here is the fundamental distinction between the product management role and a leader:
A product management director is concerned with the steps involved in creating launch teams, balancing staff assignments, standardizing reporting, encouraging cross-functional collaboration, and establishing strategy and resource allocation at the product-line level. Directors encourage employees to take risks and remove obstacles from the path of the company. They maintain the flow of goods and the operation of the machines. Product-level choices should only be made to resolve disagreements or show technique in the hands of an experienced Product Management Director.
An additional responsibility of the product team manager is to define the company's overall product strategy and monitor its implementation.
It is up to the head of product management to select which goods will be developed. So this individual must have a deep grasp of the company's business plan to ensure that the product strategy is aligned with and supports the company's initial strategy.
9 Best Product Management Certifications
1. Product Manager Certification Course by Product Manager HQ
It's a certification that covers the fundamentals of product management in depth. This is the finest course for PM beginners.
The emphasis of the certification is on putting the knowledge and abilities students have learned to good use via a step-by-step guide.
The training starts with the basic roles, practical skills, and processes that a product manager adapts. Afterward, you learn how to perform user research and interviews, set product specifications, and create schedules.
The certification is then put into practice by developing prototypes and testing their usefulness.
2. Product Manager HQ's Technical PM Certification Course
To further your career as a technical product manager, you need to take the Technical PM Certification Course. It was developed to help aspiring product managers gain the essential technical skills they need to launch their projects.
More than 140 lectures are included in the six-hour Technical Project Management certification course.
Starting with the fundamental approaches and skills, it then goes on to cover software architecture, product analytics, security, and prototyping. In the end, you learn how to answer TPM interview questions using frameworks and processes.
No prior knowledge of product management or technical expertise is necessary to take this course. As a result, this credential is a great fit for anybody interested in moving into a technical career in product management.
3. Product Management Certification by Product School
The Product Management Certification teaches you all you need to know to succeed as a PM. This is a great certification to get if you're just getting started in product management.
In the first part of the course, students learn how to identify and evaluate potential prospects and clients. Second, you'll learn how to design and launch successful software solutions from scratch.
This certification emphasizes creating and managing digital goods. Preparing students for current product management difficulties is one of its main strengths.
Certification in Product Management is endorsed by professors who have worked in the software product management area for years.
4. The Scrum Master Certification Course
Product managers interested in learning more about Scrum will benefit greatly from the Professional Scrum Foundations Training certification.
The whole course is geared around preparing students to sit for the Professional Scrum Master Certification Exam.
For two days, you'll study the foundations of Agile Scrum and how to put them into practice. After the theoretical portion, students work in groups to create a product in a series of sprints.
The course is geared toward product managers who want to learn about Agile and Scrum approaches concerning product management.
5. Coursera's Brand and Product Management Certification
Another well-known credential among newbies to the sector is the Brand and Product Manager Certificate. It focuses on both product and brand management simultaneously.
The training teaches users how to deal with the responsibilities that come with this position. It covers brand-specific product management elements. As soon as a product is out, it explains how to do ongoing performance analysis.
Skills such as building activity plans, identifying effective product KPIs, and designing product strategies are all part of the Brand and Product Manager Certification curriculum.
6. EdX and Boston University's Digital Product Management
Boston University and EdX have teamed up to provide a Digital Product Management certification.
To help people who are either now product managers or are preparing to become one, the course offers certifications and training in product management. Boston University's MicroMasters program houses the course's training components.
This is a graduate course that can serve as a replacement for a Master's degree.
Digital Product Management certification contains five core components. Their curriculum includes topics such as product life cycle management and product growth approaches.
Digital innovation and business analytics are covered in depth, as well as social media marketing for items.
7. Product Strategy by Northwestern | Kellogg School of Management
Northwestern University's business school offers certification in product strategy.
No other PM credential focuses on the actual product strategy as this one does.
With the use of machine learning, you'll discover how to simplify your product management and marketing initiatives.
After that, it explains how successful business models function and how to detect and eradicate defects in the product life cycle. In this course, you'll also be creating accurate customer personas through story mapping and working on efficient product road mapping.
An individual product manager can get advanced certification by completing the Product Strategy course. Established product managers who want to gain expertise in their field would benefit the most from this.
8. Berkeley Executive Education's Product Management Program
The program aims to improve the overall effectiveness of the product team by gaining a better grasp of customers' environments and experiences. You'll be able to make an amazing product portfolio by devising successful products.
Develop pricing techniques and processes that maximize a product's profitability while taking this course. Additionally, you learn how to manage a product team and how to make choices based on consumer data.
9. Credentials from AIPMM's Agile Certified Product Manager Program (CPM)
The AIPMM's top product marketing-management course, Agile Certified Product Manager Credentials, is taught by the organization's internationally renowned faculty.
The course is designed to teach you how to create, implement, and manage product plans. Learn how to construct business plans and strategies at various phases of product development.
You'll also improve your ability to create a market strategy, analyze your competitor's strategies, and launch your product.
Overall, this program is best suited for product managers who wish to enhance their credentials with a respected certification.
Product Management Trends
Here are three trends that are shaping product managers' work practices. Product Management Directors must remain on top of these changes if they want to keep their abilities up to date and have an edge over their peers at work.
The Importance of a More Agile Product Management Approach
There is a high demand for product managers today. That is because companies must be able to respond rapidly to market changes and create new goods that fulfill client wants if they want to stay ahead of the competition.
Product managers may take advantage of this trend by adopting a more agile approach to product development. Rapid market changes and the development of new goods that suit client demands are all part of this. Additionally, directors need to be able to communicate successfully with various divisions in the firm.
A Greater Concentration on the User's Experience (UX)
The significance of user experience has increased as technology has become more complicated. There's a growing need for items that are simple to use and give a positive customer experience because of this.
By focusing on the user's perspective, product managers may make the most of this newfound trend. Design, usability, and features are a few examples of the kinds of considerations that go into this. Director training should also include knowledge of research techniques that aid in understanding consumer preferences.
Data-Driven Decision Making Is Becoming More Prevalent
When it comes to making business choices, directors of product management must become experts in analyzing data and drawing conclusions from it.
This is especially true in fields like banking and marketing, where data is already widely used. Directors may guarantee that their teams make decisions based on facts rather than assumptions or views by learning how to utilize data to make decisions.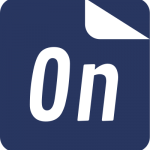 Build better products faster.
Get started with StoriesOnBoard today!

14-day Free Trial. No Credit Card is Required.
Wrap Up
Transitioning from a product manager role to a product management director can be a rewarding step along your career path. This shift implies giving up several product-specific responsibilities as a product manager.
As a director, you'll supervise people, not products. Instead of focusing on a single user persona, you'll search for ways to spread knowledge throughout the organization. You'll also assist product managers to flourish and help them have a rising career trajectory.