Several job titles fall under the umbrella of "manager." The two most common types of managers in the workplace are project managers vs product managers.
Both positions have similar responsibilities, but they also have their challenges and skill set requirements. Understanding the differences between project management and product management can help you determine which position is best for you, your career path, and your future goals.
This article will explain the similarities and differences between project management and product management so you can make an informed decision about which role is right for you.
What is a Product vs a Project?
A product is something that fulfills the demands of a certain group, often known as a target market. Anything from computers to clothes may be considered a product, as can a service like advertising. Each product goes through the product life cycle, from creation through market testing and, eventually, release.
A project, on the other hand, is a set of tasks to attain a certain aim. Projects should include results and deliverables, which might be anything from a website overhaul to a new internal process.
What Does a Product Manager Do?
A Product Manager is responsible for the success of the product throughout its life cycle. From creating the vision for the product to understanding user needs to overseeing the development and launch of the product, to incorporating user feedback into the product, the product manager is the leader of the product team.
They also have to collaborate with other departments within the company to get their product off the ground. Product managers deal with a development team from the very beginning of a product life cycle.
This includes identifying a need in the market, defining what needs to be done to meet that need, planning how it will be accomplished within an allotted time frame, gathering resources for the successful execution of the plan, and finally launching and marketing the finished product, leading it to successful project completion.
Product Manager Challenges
A product manager's job is to have a clear product vision and always prioritize the user needs to ensure product success.
Product manager responsibilities include overseeing the entire product lifecycle, from product vision and market research to design and development. The product manager's role is to be responsible for delivering a marketable product that meets user expectations. And here, product management frameworks like story mapping and product management tools like StoriesOnBoard can be really helpful.
One of the challenges product managers face is making sure that the product roadmap is clear for the entire product team. The product manager focuses on the product strategy and makes sure that everyone is on the same page.
Product Manager vs Project Manager: What Does a Project Manager Do?
A project manager's role is to manage a specific project. However, they rarely work on just one project but have several projects on hand at all times. Sometimes, they even need to use product roadmaps to help them with product-related tasks.
They oversee the entire process from start to finish. The role of a project manager is to coordinate with all members of the project team (including cross-functional teams), including designers and developers, to ensure that both the project timeline and project resources are respected.
Project managers are responsible for the successful completion of projects. Additionally, project managers deal with both the client and the stakeholders.
The project manager focuses on specific areas, such as managing customer service. This means they'll often have more responsibilities than a product manager, who tends to focus on one area at a time.
Project Manager Challenges
The project manager spends their workdays making sure that the project execution is on point. They are in charge of managing project teams, scheduling and coordinating what the customer needs, coordinating with engineers and other stakeholders to ensure that everything happens on time, and making sure that the project plan is running its course.
A project manager must make sure all the deadlines are met, oversee the budget, and coordinate with the team members so that every task would be completed before moving to the next phase of development.
Product Manager vs Project Manager: Skill Variations
Project management is the process of managing a team to perform a project. A project manager needs to have strong leadership skills and be able to motivate others.
Product management, on the other hand, is a more business-oriented role focused on requiring technological knowledge for software development and excellent communication and collaboration skills. Product management skills need to be more analytical since they need to monitor product performance and make decisions based on data.
One way you can differentiate between these two roles is by thinking about how long it takes for them to see results: product managers can take up to nine months before seeing measurable results, while project managers will see results much faster (within weeks or months). Of course, this varies depending on the company and the size of its projects.
Both a product manager and a project manager have the same business goals, which are to strive for a successful project, customer satisfaction, and successful delivery. Now, onto some key differences.
Product Manager's Skills
Product manager talents are limitless. Successful product managers manage the Product Process Matrix and the product's idea, development, manufacture, launch, and growth. Thus, skill requirements are high. Here is a unified list of skills required by product management.
Communication
Cross-functional cooperation, conducting product team meetings, delivering effective presentations for stakeholder management, connecting with consumers and clients, and leading product teams.
User-centered
Product managers must understand customer needs and translate them into product features easy to understand for a product team.
Strategic thinking
Product managers should understand the market and competitors and build a product roadmap. They must identify audiences, anticipate a product life cycle, position products in the market, and devise novel ways to upgrade or launch items.
Technical or production skills
working with software and applications needs a broad, if not in-depth understanding of software development roles, frameworks, and tools.
Analytical
They must do market research, collect customer feedback, and analyze it to develop figures. Product managers routinely crunch figures and develop business plans, thus they need basic data skills.
Project Manager's Skills
A project management professional understands the project scope. Project management roles need organization, multitasking, and problem-solving skills.
Process
Project managers should be able to organize resources, distribute funds, report progress, and deliver projects on schedule. This includes project planning and a defined beginning.
Schedule
They are skilled at creating calendars that outline who is responsible for what and when. They should have great time management, task management, and people skills to delegate last-minute duties.
Manage risk
Risk management is the process of recognizing that mistakes will be made and preparing for them. Veteran project managers usually recognize dangers and prepare contingency plans.
Manage cost
Without cost management abilities, project managers face restricted funding. They need to prove to the executives and stakeholders that they can complete the project on time and within an acceptable budget by using wise financial management.
Have everything under control
Define project scopes, manage quality, and monitor stakeholders. Before launching a project, an expert project manager will set goals, objectives, constraints, KPIs, and results.

Product Manager vs Project Manager- What Skills Do They Have in Common?
Both product managers and project managers need comparable soft skills to succeed.
They should have a data-driven attitude to operate scientifically and base planning and decision-making on technical or financial department results.
Both product and project managers need strong interpersonal abilities. Product managers must sell their product vision to stakeholders and work with other departments. Project managers must organize, inspire, and lead a team to meet goals.
Product and project managers are adaptable. Both professions need cross-functional cooperation, thus they must fit everywhere. Both jobs must monitor productivity with so many tasks and responsibilities. Problem-solving, leadership, time management, and negotiating skills overlap between these two jobs.
What Tools Do Product Manager vs Project Manager Use Everyday?
Every PM uses digital tools to keep on track, manage projects, and interact with team members. Some of the most common project management tools include Slack, Asana, Loom, and Sketch.
Product Manager vs Project Manager: Why It's Hard Having Both Roles On the Same Team
When a project has a product manager who is completely devoted to increasing the value of the product, the project manager may anticipate a lot more than deliverable reviews.
A good product manager regularly gathers client and product requirements and further specifies the needs of the product to optimize value output.
Project managers and team members will be encouraged to do everything they can to provide high-quality work promptly. Communication between the two positions is crucial here.
Based on their knowledge of the client's business objectives, the product manager must express their demands and properly prioritize their job. To manage the project effectively and in the best interests of both teams, the project manager must be aware of these needs and priorities.
If requirements aren't well-defined or understood, it will be harder for the project team to know what they need to do.
If work priorities change often or aren't clear, the project team loses its focus and can't work as well.
Product and project managers must work together in harmony for the project to be completed successfully. It's greatest when it isn't product manager vs project manager, but instead, there's cooperation.
Product Manager vs Project Manager: Benefits of Having Both Roles On the Same Team
When a product manager and project manager are on the same team, the client knows there is a devoted individual whose top priority is the quality of their product. Additionally, there's a separate, dedicated individual whose top priority is executing their project within scope, on time, and budget.
Instead of one person being pushed in two directions, two people collaborate.
Collaboration
Product manager and project manager collaboration aren't always simple, but they can be effective.
The product manager should challenge the project manager to examine what's best for the product regarding the client's business objectives. The project manager should challenge the product manager to manage those business goals by prioritizing requirements within the budget and timetable.
Both positions may coexist and be effective if done appropriately. If each role is mishandled or disrespected, both the product and the project will fail.
Alignment
If a product manager and project manager exist, they should have their regular meeting at least once a week to align on the project and product development progress, backlog prioritization, pipeline status, and problem-solving.
This gives the product manager the data they need to validate product progress and value.
This also provides the project manager with the information needed to plan team execution and time management, as well as how that influences budget, timetable, and scope.
Product Manager vs Project Manager: Education
If you want to be a product manager, you need to hold a bachelor's degree in business administration or marketing with an emphasis on technology. And while there are no requirements to become a project manager, it is more common that they hold at least a bachelor's degree in business management or engineering.
Project managers typically come from engineering or business backgrounds, while product managers usually have degrees in marketing or some type of product manager certification. The best way to understand the difference between project management and product management is to examine their educational backgrounds.
Product Manager vs Project Manager: Job Titles & Salary
Job titles for both of these positions vary from one job ad to another. However, the titles for product management are more clearly defined than for project management. Let's take a look at each one.
Product Manager's Job Titles
Product managers stand at the nexus of IT, design, and business teams. Therefore, four very clear separate sectors have developed in recent years.
Data/Analytics Product Manager
Product Marketing Manager
Product Growth Manager
Each of the titles slightly differs, but these four are the four most common to occur on the market right now.
Another executive-level job title has emerged in recent years, which is the Director of Product Management.
Project Manager's Job Titles
The job titles for project managers are more ambiguous than those for product managers. Names can change depending on the type of organization, the market, or the whims of an HR executive. Project managers go by a variety of names, including Implementation Manager, Team Assistant, and Stage Manager.
Project manager occupations are more popular in the software/IT business, building industry, engineering industry, insurance area, and architecture/design sector. However, these job titles can be divided into three groups:
Entry-Level Job Titles
Project Coordinator
Project Scheduler
Assistant Project Manager
Project Manager
Supporting Role Job Titles
Project Administrator
Project Support Officer
Project Planner
Project Controller
Document Controller
Executive-level Job Titles
Project Leader
Program Manager
Project Director
Chief Project Officer
Senior Project Manager
Project Portfolio Manager
Project Portfolio Office Executive
Project Management Office Executive
The key is to make sure you don't apply for either function just based on job names and to carefully review the job description. Sometimes what you think the job requirements are based on the job title alone may not be the case after all.
Salary for Product Manager vs Project Manager
A product manager in the United States makes an average base pay of $108,992, while a project manager makes an average base salary of $66,137, according to Glassdoor. Remember that these data reflect means simply and do not indicate the industry. Nevertheless, in virtually every position that is comparable, product management earns more than project management.
However, certain industries prioritize one role above another. For instance, project managers in the engineering, aerospace, and pharmaceutical industries make roughly $130,000 per year. In contrast, in industries that prioritize the needs of their customers, such as IoT, software, entertainment, healthcare, and energy, product managers are often compensated at a higher rate than project managers.
Product Manager vs Project Manager: Can a Product Manager Be a Project Manager?
Both of these roles are related to managing projects and processes within an organization. But they have some different responsibilities.
For example, a product manager is more focused on the entire process, from conception to launch. A project manager's main responsibility is typically to manage a specific project from start to finish. As a result, a product manager may not be able to take on all the responsibilities of a project manager or vice versa. It depends on what type of company you're working for and the skills that you have.
Conclusion
In summary, a product manager is responsible for managing the entire life cycle of a product, while a project manager comes in to manage individual projects.
In most cases, the product manager will have more education and experience in the field, while the project manager will be skilled in taking on a multitude of tasks. This article has shown you the differences between a project manager and a product manager, and how these two roles can play an important part in your business.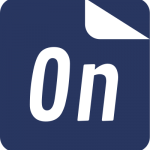 Build better products faster.
Get started with StoriesOnBoard today!

14-day Free Trial. No Credit Card is Required.