The business and tech world moves fast, and staying on top of changing trends is not easy. Product managers need to be able to think on their feet and pivot their product management strategies accordingly.
There are also unexpected challenges you'll likely face along the way. If you're ready to get started on planning your company's next steps in the world of business, keep reading for an insider view on how to make it happen.
This article offers a product management strategy guide for 2022. It outlines best practices for creating an effective product management strategy and implementation plan.
What Is a Good Product Management Strategy?
A product management strategy is a high-level plan that describes what a company wants to achieve with its product and how it plans to achieve it.
The strategy should answer three key questions:
Who the product will serve (personas)
How it will benefit the users (what problem will it solve)
How it will benefit the company's objectives for the product life cycle
A good product management strategy is not just a statement. It's a plan – usually described in a roadmap form – that includes your vision and what you want to do in the future, as well as charts of how you're going to get there. And it doesn't stop at what you want to sell. It also has to include how you plan on developing, marketing, distributing, and selling your company's products or services.
Many businesses think about the business element when creating a product management strategy. They need to consider the product side too. A strong product management strategy will help your company through all aspects of running the business. This makes the work of the Product Management Lead particularly valuable.
The Main Benefits of Creating a Product Management Strategy
A great product management strategy will help you grow your business and increase your sales in the long term. Thus, growth comes from generating new leads and increasing conversions from existing customers to improve your product.
The best way to do this is through the creation of a product management strategy. You should invest in new products and make sure your marketing efforts are effective.
A product management strategy outlines all the steps you need to take for success in the future from product vision through research, and development, to marketing and sales.
You can think about it as a roadmap of where your company is heading. It helps you stay on track to reach your goals. It accounts for every aspect of developing products and marketing those products successfully.
5 Key Elements of Top Product Management Strategies
Creating a good product management strategy isn't an easy task. You should base your plan on the specifics of your market, your users, and your company. You need to review the existing and necessary tools, applicable frameworks, and who you need to involve in the process of designing and developing the product.
There are five key elements of a top product management strategy.
Driven by vision and purpose
An effective product management strategy will always be in your company's vision and purpose. This is the foundation of your product management strategy and what makes it different from competitors. It should communicate the brand's personality, how you make a difference in people's lives, and why you exist.
Satisfies the user needs of your target market
One of the best ways to think about your product management strategy is to identify the needs of your end users and your target market.
For example, you're running a shoe company and are looking to release a new line of sneakers. Consider what type of sneakers potential customers are looking for. You could research what existing products are popular in your industry. Or, talk with people who have purchased running shoes before to find out what they would like next from you.
It's important that you understand the current needs of your target market. Also, consider any future needs that might emerge as consumers change their preferences or as new technologies become available.
For example, say that one day someone invents an air-filled sneaker (i.e., a sneaker that doesn't need to be inflated). If you don't take this potential future need into account when developing your product management strategy, you might find yourself with fewer customers than expected because you didn't keep up with changing trends and technologies. Or, inflatable shoes might be a passing trend you can safely ignore.
Whatever the case, you should plan for the needs of your customers. You can apply different methods and use business canvases to validate customer needs and product-market fit, such as Lean Startup.
Presents a collaborative process
The best product management strategy is one that's developed collaboratively with the product team, stakeholders, and company executives. The first step to creating a successful product management strategy is not to do it alone.
You need to bring your team together for brainstorming around e.g. a story map to generate ideas and get their input on what the company needs and who they are targeting.
This will help you identify:
what type of products you should offer
which market segment do you want to focus on
how you can stand out from the competition
One thing to keep in mind is that it's easier for people to come up with new ideas when there are multiple viewpoints in the room. With so many different points of view, your team will find innovative solutions to today's pressing challenges.
You'll acquire a variety of viewpoints and gain stakeholder buy-in on your product management strategy if you promote cross-functional collaboration as a leadership approach.
Is adaptable but stable
Product management strategies should be adaptable but stable. When you're building a strategy for the future, it's important to consider evolving opportunities. Additionally, consider any changes in the need that may require adjustments to your plan.
However, you also need to maintain a degree of stability. This is especially true if you have established revenue models or partnerships.
It can be difficult to balance flexibility with stability. One way to do this is by setting up a buffer zone that provides room for flexibility. That is, without jeopardizing your current business model.
Measures important products and business results
One of the best ways to create an effective product management strategy is to be able to measure key outcomes. Measuring key business outcomes is just one way to test the success of your digital marketing strategy.
If you have a clear overview of what your goals are, it's easier for you to determine whether you're making progress. You'll need to know what your objectives are, how much time and money you have, and where you can make cuts if needed.
When you have all that information in front of you at once, it becomes easier for you to see where your process may be going wrong—or what might be missing from your plan altogether.
The goal of the product management strategy is efficiency and clarity. So, most product managers use specific figures and metrics for the roadmap, product plans, and product activities.
The plan must be defined, though, so that a clear and quantifiable benchmark can be tested. That is to see if the product achieves essential objectives. This requires tying in certain metrics and targets to the strategy's vision of a successful product. That is so you can reach daily, weekly, or monthly active user (AU) goals. It also helps measure monthly recurring revenue and retention rates.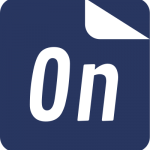 Build better products faster.
Get started with StoriesOnBoard today!

14-day Free Trial. No Credit Card is Required.
Wrapping Up
Digital marketing can help your business grow. It can provide you with the right tools to reach your audience. Also, it will let you know what they like, what they don't like, and how you can improve your products.
A well-thought-out product management strategy assists you in making well-informed choices. That way, your product vision may become a reality. Make sure you have a cohesive product team and a clear understanding of your strategic goals. You'll delight customers and have a great product.