We've selected the top ten product management books below to help you get the most out of your time. Keep up with the latest trends, brush up on your knowledge, or simply get inspired! These are our latest (and forever) favorites:
There are several ways to improve your skills as a product manager: you can listen to excellent podcasts featuring top product managers and follow the latest trends by reading product management blogs.
As a product manager, you need to be aware of the latest trends and practices to continue growing your skillset. The field of product management is expanding rapidly, and there are a ton of new product management books hitting the shelves every year.
To help you stay informed, we've put together this list of the top ten best product management books that we think any aspiring PM should read in 2022. Whether you're just getting started in product or looking to take your career to the next level, these product management books will help you get there faster.
Why Are Product Management Books Important?
You used to learn the trade from another professional and learn with him. Today in the remote world you have far fewer opportunities. You can find endless amounts of free information online, but the amount of data is inversely proportional to its reliability and usefulness.
The competition for theoretical knowledge and practical experience in product management is fiercer than ever, and you must be familiar with both classic approaches—like User Story Mapping, The Build Trap, or The Lean Startup—and the hottest new bestsellers. Many people learn from videos, podcasts, and online courses.
But if you're one of those for whom books are the primary source of learning, here's a short list of the product management books you need to know in 2022.
The Top 10 Product Management Books to Read in 2022
If you're looking for excellent product management books, this list is it!
We are listing everything tech giants need to know, from why products fail to practical wisdom product professionals see as key concepts and valuable insights. Here, you'll find real-world examples through practical advice that will also help your leadership skills.
The Product Book: How to Become a Great Product Manager
The Product Book describes product management in detail and is a great place to start if you're looking for a broad overview of product management. It is one of the best product management books for beginners.
It covers everything from the basics such as benefits of product management, job descriptions, cracking the PM interview, and product lifecycle, to more advanced topics such as agile development, pricing, and revenue models.
Product Leadership: How Top Product Managers Launch Awesome Products and Build Successful Teams
Product Leadership is written by Richard Banfield, Martin Eriksson, and Nate Walkingshaw.
The book covers, in detail, the skill set required to be a successful product manager. Product Leadership is an excellent resource for product managers as it covers marketing concepts like customer development, positioning, and messaging. It also provides advice for building teams and creating high-functioning organizations.
The authors talk about how to design a product and product strategy, how to create the right product team dynamic from day one, and how to identify if you have the skill set necessary for the job.
All of these points make up valuable knowledge that will help you succeed as a product manager. If you want to read about what it takes to create great products and build something people love, this book is for you!
Product Management in Practice: A Practical, Tactical Guide for Your First Day and Every Day After
As the book's title suggests, it is about the day-to-day what it's like to be a product manager, from developing your product to recruiting others to work on your team.
This practical guide is great because it offers advice that you can use right away in the workplace. It also teaches you how to navigate through obstacles during day-to-day operations.
If you're looking for a way to nail job interviews, prepare yourself before starting a job in product management, or want some tips on how to grow your skill set, this book is perfect for you!
Escaping the Build Trap: How Effective Product Management Creates Real Value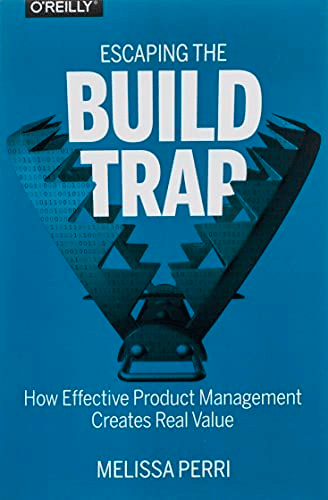 Escaping the Build Trap is a must-read for passionate product managers striving to become product leaders.
This book delves deep into the core values of product management and discusses how to build products that have real value—both for your company and your customers. The book also focuses on critical aspects of product management, like prioritizing tasks, understanding customer needs, and developing products.
It's a comprehensive guide to building great products that will not only sell well but retain customers in the long term. Experienced product managers recommend this book.
Continuous Discovery Habits: Discover Products That Create Customer Value and Business Value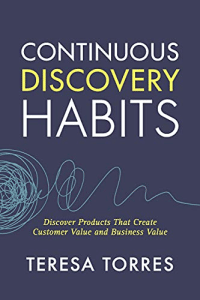 If you're a product manager, this book is for you. You can see there are many product management books and many different ways to do product discovery, but it can be difficult to find the best one for your organization.
This book examines how different companies have found success with their various methods of discovery and provides practical examples of how to implement what you learn.
Continuous Discovery Habits maps out the most effective approaches to building habit-forming products.
It also shares case studies from companies like Coca-Cola and Adobe that have used these techniques to create customer value and business value.
EMPOWERED: Ordinary People, Extraordinary Products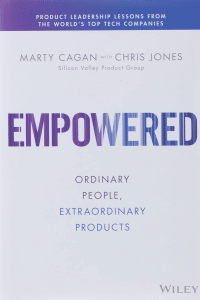 This book is written by Marty Cagan, a renowned product management expert who has helped build some of the most successful products and companies in Silicon Valley. Written in an accessible style, EMPOWERED: Ordinary People, Extraordinary Products provides a compelling account of how the Silicon Valley Product Group works with ordinary people to create extraordinary products.
The book is divided into two sections: the first section is about the Silicon Valley Product Group's work with ordinary people to learn all about customer needs and help them design and launch new products.
The first section of the book also deals with human nature and people who have faced challenges in their lives. These individuals are given significant support from Silicon Valley Product Group consultants to develop new ideas and products that address target customers.
The second section is about the principles that underpin this work. It includes empathy for users and customers, aligning activities with organizational goals, learning from mistakes, and going back to the drawing board.
Inspired: How to Create Tech Products Customers Love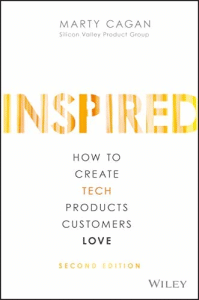 This is one of the most important product management books you'll need to read if you want to know more about product details, product strategy, product teams, target markets, and product market fit.
The author, Marty Cagan, shares his expertise with the reader and explains how to think like a designer and understand what true customer delight is.
Cagan shares his personal experiences working at major tech companies such as Apple and Facebook. He also includes best practices from these tech companies for leading feature teams, creating a product vision, setting expectations with stakeholders, and much more.
The Lean Product Playbook: How to Innovate with Minimum Viable Products and Rapid Customer Feedback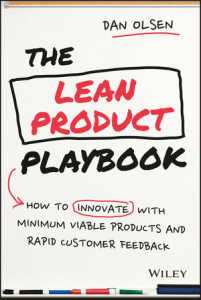 This product book, The Lean Product Playbook by Dan Olsen, is a must-read for new product managers. The idea is that you can innovate with minimum viable products and get rapid customer feedback to make your product better.
The Lean Product Playbook walks you through finding out what your customers want, building a plan to create the best product possible (lean startup), testing it with real people (minimum viable product), and then getting constant feedback from your customers, so you know what they think and you can iterate on the process quickly (rapid customer feedback). This book is one of the top product management books that will offer valuable lessons in growing a great company using these principles.
The Influential Product Manager: How to Lead and Launch Successful Technology Products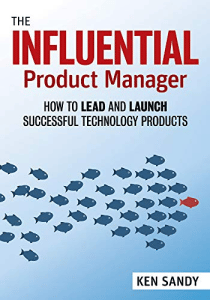 The Influential Product Manager is a great product book for those looking to start their product manager career. It provides a comprehensive overview of the field and how it has changed over the years.
The book also offers an in-depth exploration of best practices for leading new product development. In the end, it teaches you how to be a more influential product manager with a great business idea and launch successful tech products.
Getting Things Done: The Art of Stress-Free Productivity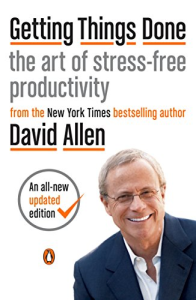 No wonder this book is on the list of our favorite product management books—it teaches you how to get new ideas while still keeping the same vision and not losing sight of what's important. It's a book dedicated to any aspiring product manager—and it will never go out of style.