Story mapping is an elaborated view of user stories to fit into the overall user experience. It is one of the most frequently used techniques by product managers across various industries.
Story maps are arranged along a horizontal axis and divided into different columns. Each column will represent a specific step or step of the customer journey.
How to Develop a User Story Map
The first step in creating a customer-driven user story map is to identify the features of your product or services. Frame the features and break them down into different parts. Furthermore, in the next step, write stories related to the feature underneath every horizontal segment. At this point, the story map doesn't have to be well developed; focuses on elaborating the information under accurate headings.
With time, the more detailed requirements will be transferred by clients, and this will be added gradually to the map. However, make sure the chronological order of the functions matches the consumer journey.
It is a larger process and requires regular interaction between team members and stakeholders. The main purpose of this is to get a higher value that can be delivered to the end user. The story mapping catches all the conversations in a pictorial form.
How Does it Work?
The major elements in the story mapping are the necessary steps that the users should cater to accomplish their goals.
All the larger steps are mentioned separately, and smaller steps are mentioned below them. For instance, if a larger step is checking out, the smaller steps can be inputting, selecting, shipping, address, etc.
Along with this, visuals are also a major element of story mapping. The adequate usage of visuals for attracting the attention of users is a subtle art of mapping.
The presentations and written documents can lead to conclusive remarks by the users, I agree, or I disagree. But, seldom is capable enough of initiating real conversations.
Common Mistakes In User Story Mapping
Product managers are aware of the importance of story mapping for their product's success. A great story reminds them of their significance, which lacks a series of features and elongated written documents.
However, creating an effective story mapping is not an easy job. Even professionals can commit mistakes in user story mapping.
1. Unclear Benchmarks
Being creative is necessary for coming up with an innovative story map. However, there should be specific guidelines that should be followed while creating a story map. This is because; working without a framework can distract the objective of the map.
Without informing them of adequate benchmarks, you may drag them towards additional work and continuous rejection by the client. Furthermore, it can lead to unnecessary delays in project delivery and creates a negative impression in the market.
Therefore, it is suggested to draw the benchmark outline with the client's input before initiating story mapping. This will support a synchronized and on-time process.
See the following template that can be used to elaborate the benchmark.
2. Unaware of End Users
Another common mistake that product managers make is the imitation of story mapping without knowing the end users.
You don't need to be aware of all the details included in the persona. Basic information like gender, age, and occupation can support creating a perception regarding end-users. For instance, while writing an article on women's safety, I not only target women of all ages, but I also target middle-aged men who are the father of teenage girls.
It is suggested to create a consumer persona when referring to the users. The persona should contain all the necessary details regarding the target customer. This will support in creating an adequate story as per the need.
3. Creating Story Maps Individually
If you are planning to assign story mapping as an individual task, then reconsider it. Story map creation is not an individual's task. This is because; working alone can drag the scene away from the main theme.
Therefore, it is considered teamwork and suggested to include your team members on the contrary of creating it alone. The story maps created by a team are more interactive and relevant. Moreover, multiple creative minds working together can broaden their horizon of ideas and innovation.
Other than that, these group members can also work as quality checkers for each other. They can scrutinize the compliance and validity of the final task.
4. Vague Details
Being creative and being elaborative are two different personality traits. Even though the name is story mapping, it is not about elaborating every bit.
You are not making up this story with fictional characters and imaginary scenes. You are just presenting the features of your product more interactively.
Long user stories embedded with unnecessary details and background and break the attention span. Therefore, it is suggested to segment your story into different parts if it's getting long.
This will make your intention more clear and manageable during the presentation. Moreover, exempt any such details which are completely unnecessary and pointless for the users.
Present an end-to-end user experience and its association with the product. See the following illustration of end-to-end story mapping.
5. Prioritizing Product's Feature Instead of User's Need
This mistake of project managers is the most common one and can be the most lethal for their product. Elaborating on the features of your product in more detail is the objective of the story mapping. But, completely ignoring the needs and demands of the user is an inappropriate approach.
According to Crowd Writer UK, the equilibrium between the product's features and the user's needs should be balanced. It is suggested not to get victimized completing focusing on technical aspects and ignoring the needs.
The greater stress on users' features is justified, as they are the ultimate user of your product. Without their attraction and approval, your product will be of no use.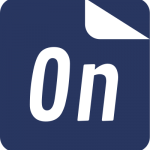 Build better products faster.
Get started with StoriesOnBoard today!
14-day Free Trial. No Credit Card Required.
Wrapping it up
Working in an organization as a project manager is not a difficult task, but maintaining your position is difficult. The project managers are under constant pressure to implement innovative strategies for a smooth project journey.
Therefore, the majority of them prefer to use the story mapping technique before initiating a project. The story mapping is the divided goal that is needed to be accomplished by the team. The project manager is responsible for briefing stakeholders and team members to elaborate on the milestones involved in project completion.
The usage of story mapping is not a strenuous task, but creating an adequate one involves multiple steps. The majority of managers make blunders in these steps. The most common one is an exaggeration.
The excessive word used to explain excludes the purpose of using story mapping. This is why the lesser words, the more attractive it is. Moreover, pictures and infographics explaining detailed steps are also appreciated, as pictures are more attractive than words.
I hope the common mistakes in user story mapping and strategies to resolve them that I have mentioned above will support you. If you have any other common problems that you encounter, please share them with me. I'll post them in my next blog.
Author's Bio

Amanda Jerelyn is currently working as a Content Executive at Assignment Assistance, the organization popular for its essay writing service across the region. She is passionate about writing on diverse topics. Her professional experience supports her in being a dedicated writer.